Now-December 18: Ornament Sales Benefiting Covenant House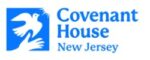 This Advent Season, please make a donation to Covenant House, NJ in support of our parish's ongoing efforts to help those in need. Covenant House provides shelter, food, immediate crisis care, and other services to homeless and runaway youth.
For a suggested donation of $20, you may purchase an ornament handmade by our youth group. Throughout Advent, as a parish, we will pray for the residents of Covenant House.
Please stop by our table at the side door or back door after all Masses during Advent. Thank you for your generosity!